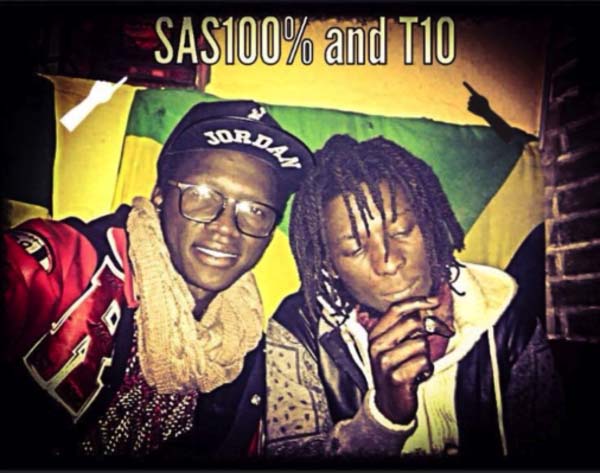 DJ T10 one of the country's hottest DJ's who travelled to Germany to further his career in music is rocking Germany and Italy with hot mix tapes.
Ousman Mbye alias DJ T10 joined the music industry since 2009, and started with a small group called Judgement Yard. The group was created in order to train young upcoming artistes, as well as to learn from each other.
DJ T10 in 2010 started working with a group called Feel No Pain, and when the group spilt up, "that was the time he started working alone, and created his own crew called Big Yard."
The young Gambian DJ in May 2010 met with a DJ called Master Lamin Touray from Finland, whom he linked with and it was through that link he organized a show in The Gambia with a Jamaican artiste.
Speaking in an interview with the Point Entertainment and Lifestyle on Facebook, DJ T10 said Big Yard Crew, DJ T10 and Sas100% did a heavy move in Napoli Italy with other hot Gambian DJ's In Napoli Italy.
He added that he and High Profiled Gambian DJ's Make a Move Along Side Sas100% Promote and Support By Digital Reggae Dancehall Movement called "Napoli finest".
T10 said he is saying hello to his Gambian fans and the Big Yard Crew in Ebo Town, New Jeshwang, Banjul, Brikama and the whole country for being there for him even after he left for Germany. He said he loves them very much and they are the reason he loves doing what he did.
"We are still in the Music Mission Planning Event every second and promoting it each Thursday in Napoli Italy. There is a heavy Movement called "Burn up road The Jamaican Party Power" by Napoli Italian and Gambian Movement," he said.
"Big up to the Gambia For the 50 years Independent Anniversary, freedom feels good and being free for 50 years is a great achievement," he said.
"DJ T10 and Big yard crew is making a heavy Move in Italy and Europe. I have Drop Many Mix tapes in the pass months and right Now the Hottest Mix tape I am promoting is Called Revolutionary Mix tape 2014 (Dedicated to every Immigrant Ghetto Youth) and strictly Reggae music host by Germany Sound called El President International," he said.
He said they are embarking on heavy promotion around the world, and are promoting New Dance in Napoli each Thursday. Their aim is one day to bring artistes and DJs to play with them worldwide.
Read Other Articles In Article (Archive)