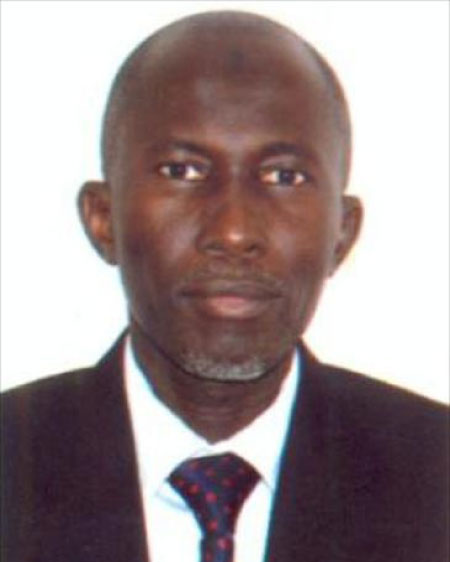 Latest report by the Central Bank of The Gambia indicates that the Gambian Dalasi remains under pressure and poses upside risks to inflation in the short term.
Raising interest rates, a supportive fiscal policy and rebound in agriculture would dampen inflationary pressures in the medium term, the Central Bank said in assessing the outlook for inflation.
In the quarterly Monetary Policy Committee report released to the press on Friday, the CBG Governor Amadou Colley said the Committee noted the rising trend in domestic interest rates reflecting the tightening monetary policy stance, which is needed to stabilize the Dalasi.
''The yield on the 91-day Treasury bills rose from 10.84 percent in June 2013 to 12.37 percent in August 2013 whilst the 182-day bill also rose to 13.56 percent from 13.44 percent. The yield on the one year bill increased from 14.54 percent to 15.83 percent,'' Colley stated.
According to Colley, although the Committee noted the Government's commitment to continued prudent fiscal management and the implementation of new revenue enhancing measures, the larger-than-budgeted fiscal deficit has affected progress towards fiscal consolidation and contributed to the widening of the current account deficit.
As a result, he added, the Committee was of the view that fiscal adjustment is essential to achieve debt sustainability and eventually reduce the domestic debt burden.
The CBG Governor further stated that the Committee discussed developments in the real sector and observed that growth prospects for the economy remain stable, underpinned by the expected recovery in agriculture and strong performance in the tourism sector.
''The Committee also noted that following the modest recovery in 2012 from the 2011 drought, weaknesses in the balance of payments have remained leading to depreciation of the Dalasi and rising inflationary pressures,'' he said.
In discussing developments in consumer prices, Governor Colley said the Committee noted that year-on-year inflation rose from 4.4 percent in July 2012 to 5.9 percent in July 2013 partly reflecting the depreciation of the Dalasi and the increase in global oil prices.
He stated that in light of the above, the Monetary Policy Committee decided to increase the Rediscount Rate from 18.0 percent to 20.0 percent.
The MPC, he went on, would continue to monitor developments in the economy and respond appropriately to restore price stability.
Read Other Articles In Article (Archive)