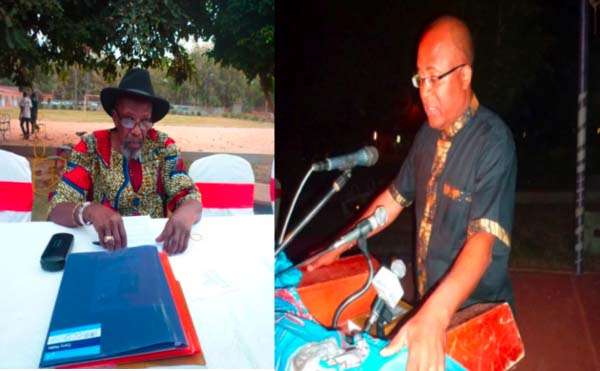 Family, friends and loved ones Friday launched the biography of the late Reverend J.C. Faye, at a ceremony held at the Sahel Relax centre in Kololi.
Speaking at the function, Dr. Jegan Colley Senghore, author of the biography, said they were moved to celebrate this icon in the history of The Gambia through the story of his life and times called a biography.
The book separates the man into four parts, each independently and yet so intertwined with the others.
He said J.C. Faye was an educationist who engaged in creating knowledge, and at the same time transferring knowledge to young and hungry minds.
He contributed immensely to the cause at Kristy Kunda, but before that at the St Mary's Anglican Basse School popularly known as King's School, Methodist Central Junior Secondary School and the Methodist Boys High School, he said.
"J.C. Faye the politician; here we see him almost at his best in constant combat with the colonial order manifested through a series of sustained struggles. The struggles accelerated the pace of constitutional advance: the struggle to bridge the gap between the political leadership from the protectorate and the colony," he said.
The chief launcher, Roddie Cole, said they have heard from the author about the journey he took that ended up in the significant contribution he made not only to Gambian history, but also to the history of West Africa and Africa as a whole.
He added that if he was to second the author he would title the book "as politics and society in The Gambia in colonial and the postcolonial period."
He said he suggested that because in tracing the life and times of Reverend J.C. Faye, the author analyses it in-depth and comprehensively, showing him in all types of institutions at that time in The Gambia, between the 50s and the 80s, which included religion, education, rural-urban linkages, and the colonial administration.
It was time for people to purchase the book and draw their own conclusions about the life and times of J.C. Faye and the institutions in The Gambia at the time, he said.
The book was published on 9 May 2014 and is already on Amazon.com and other websites, he added.
Marcel Thomasi and Felix Downes-Thomas did the book review, whilst the vote of thanks was given by Michelle Jarra, a grand-daughter of Rev. J C Faye.
Read Other Articles In Article (Archive)