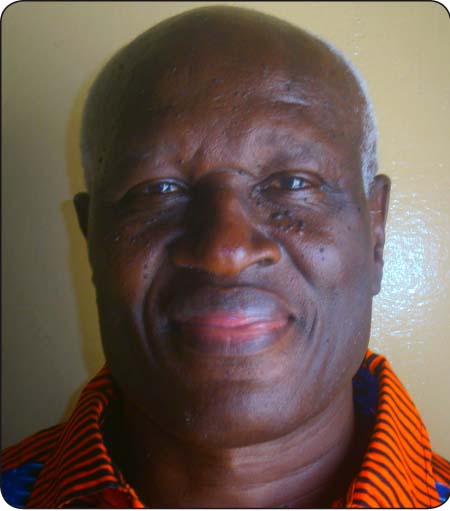 "Some trust in horses and some in chariots, but we trust in the name of the Lord." (Psalm 20:7)

"I lift up my eyes to the hills---where does my help comes from? My help comes from the Lord, the Maker of heaven and earth." (Psalm 121:1-2)
A good many times, we sideline God in matters---whether near or far---that directly concern Him. In difficult circumstances, we want to resolve issues ourselves by using our limited knowledge, intelligence and experience. In the end, we put God out of the equation. Tactical error! God is in the heavens but He reigns over all the earth, His creation. Who would have thought that God was behind the crucifixion of His Son Jesus, to save humanity? That He would mobilise Judas, Pilate, the Pharisees and Sadducees, Herod and the Sanhedrin to accomplish such a dreadful act to serve His purpose----and just when the authorities of the day thought that it was their own doing?
At Jesus' crucifixion, God pointed to His power to accomplish what was prophesied at the Garden of Eden (Genesis 3:15) that the posterity (offspring) of the woman, who is Jesus, would crush the head of the serpent, Satan; but that the latter would bruise His heel; that is, He would be nailed to the cross. All of this was in veiled language however.
The same happened at the birth of our Saviour Jesus; how God used so many agents to bring this about. Joseph, Mary, Caesar Augustus, Zachariah, Elisabeth, Archangels and angels, the shepherds and kings from the east, even Herod. All of them playing different roles--all instruments in God's hands
The God of the Bible is still very active today, working in our midst to accomplish His purpose. How? you may ask. He uses many agents to fulfil His purpose. Indeed, God is working His purpose out behind the scenes and overtly as well.
We serve a living God.
Our God is alive, not dead. He reassures us: "Be still and know that I am God I will be exalted among the nations, I will be exalted in the earth." (Psalm 46:10) God, the Jehovah, has not changed. His mission for our land will be accomplished despite whatever obstacles Satan puts in the way. Very often the problem lies with us and our level of faith. Christians must stand on the Word of God for their deliverance. "For the battle is not yours, but God's." (2 Chronicles 20:15)
Is God testing our faith? Even if we give up on God, He will not give up on us. Let us leave everything to Him "...who is able to do exceedingly abundantly above all that we can hope or think, according to His power that is at work within us." (Ephesians 3:20) He says; in times of adversity, turn to me. God wants to assure us that He has not given up on His people. The Bible is our guide. "God is our refuge and strength an ever-present help in trouble. Therefore we will not fear, though the earth gives way and the mountains fall into the sea, though the waters roar and foam and the mountains quake with their surging." (Psalm 46:1-2) These are mere circumstances that should not influence our behaviour.
God promises that if we call upon Him at the thick of our problems, He will answer us. (Jeremiah 33:3) He instructs us to praise Him when things do not seem to be in our favour. "For in the face of trouble He will keep me safe in His dwelling; He will hide me in the shelter of His tabernacle and set me high upon a rock." (Psalm 27:5) "When you pass through the waters, I will be with you; and when you pass through the rivers, they will not sweep over you. When you walk through the fire, you will not be burned; the flames will not set you ablaze. For I am the Lord your God, the Holy One of Israel, Your Saviour." (Isaiah 43:2-3)
God cares about our safety and has provided all the means to secure it. It is all spelt out in His word. We however must claim it by saying it over and over again until we appropriate it---until it sinks in our psyche---becomes part of us. "Even though I walk through the valley of the shadow of death, I will fear no evil for you are with me, your rod and staff they comfort me." (Psalm 23:4)
He states: "You will not fear the terror of night; nor the arrow that flies by day..... A thousand may fall at your side ten thousand at your right hand but it shall not come near you." (Psalm 91:5, 7)
The word of God is our shield and our rampart. He is the All-Mighty, All-Knowing and Ever-Present God. Nothing can stop Him. He will accomplish what He has begun in our lives.
Say this: "But I trust in you, O Lord; I say, You are my God. My times are in your hands". (Psalm 31:14)
He declares: "Do not fear, for I am with you; do not be dismayed,, for I am your God. I will strengthen you and will help you; I will uphold you with my righteous right hand." (Isaiah 41:10) Take your first step of faith. The word of God is powerful!
Read Other Articles In Article (Archive)