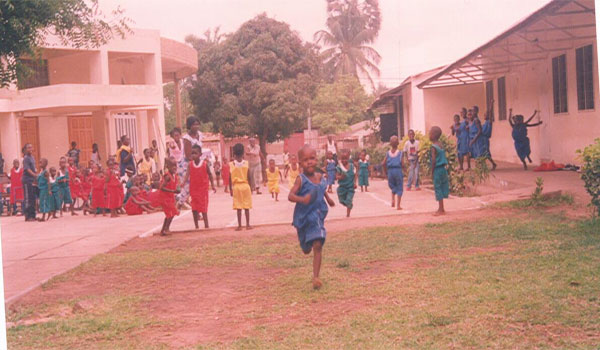 Archdeacon Mathias George Memorial school last Saturday held its it's third inter house sports competition at a colourful ceremony held at the school grounds in Serrekunda.
The event, which is an annual one, brought together students as well as their parents in a move geared towards building fruitful relations between them.
Speaking at the ceremony, Mr. Henry Thomas, Games Master of the school, said the event is an extra-curricular activity that forms part of the school's broader function.
According to Mr. Thomas, such activities will keep the children healthy and thus make them effective and participate effectively in class.
"We want to make sure that every student participates. We have divided them into four houses and each house will have all its student's participate in different events", he said, adding that this will make them know more about sports.
He however appealed for support both financial and morally to enable them continue with such activities. "We will do all we can to teach the children and make them future role models in society but we need the support of all and sundry in this crusade".
For her part, Mrs. Mary Peacock, headmistress of the school, called on the general public, government and philanthropists to support them in the completion of a twelve classroom block for the extension of the school. 
"We have a project of a twelve classroom block that we want to complete but we cannot do it alone, we need the support of all and sundry most especially the parents", she said adding that the school also needs photocopiers, camera's and school furniture.
Read Other Articles In Article (Archive)