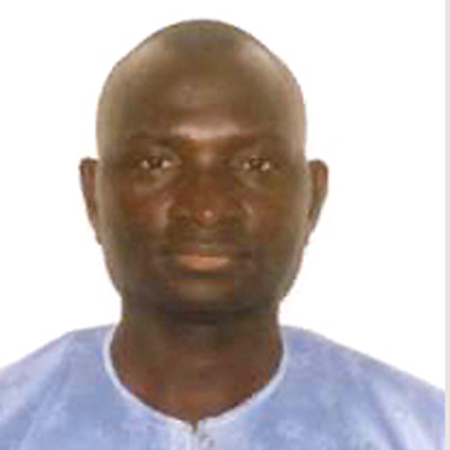 The Secretary of State for Interior, Honourable Ousman Sonko, has revealed that there are an estimated 10 million firearms in the West African Sub Region. This, he said, is alarming and has far-reaching consequences for our people and governments.
The Interior Secretary of State made these remarks last Friday at the Kairaba Beach Hotel, where he launched a cartoon publication against Small Arms and Light Weapons (SALW) entitled "My Strength is in Peace."
He said that all efforts must be utilised to ensure that arms proliferation is controlled. "The global campaign on Small Arms and Light Weapons needs to be intensified in all forms," he said.
Secretary of State Sonko also stated that communities must be sensitised, youths must be involved while government and international agencies must be engaged to make sure they adopt and pursue policies and measures that will stem the spread of fire arms in the sub region.  " Small arms and light weapons continue to cause havoc in our communities in the sub region," he added.  He reiterated government's commitment to and support for the campaign against small arms and light weapons proliferation in The Gambia and beyond.
He informed the gathering that the government just recently tabled a bill in the National Assembly, which was finally passed to control the possession of arms and ammunition in the country.
He commended the initiators and all those who supported the publication of the magazine which, he said, would create awareness among people, mostly the youth, on the dangers of small arms and light weapons.
Mr. Gerhard Doujak, the Austrian Ambassador in Senegal whose office supported the translation and publication of the cartoon, said that SALW are instrumental in destroying lives. He commended the steps taken by the Gambia government towards the control SALW. He said that Austria and the EU would remain in the forefront of the fight and practical work to prevent, combat and eradicate the illicit trade in light weapons in all its efforts.
He revealed that his country has this year alone provided 530,000 euros to support different projects in Africa in the field of SALW.
Other speakers included M. Sidy Dieng, president of Senegalese Association of Decentralised Cooperation (ASECOD) and Mrs. Pamela Cole, National Co-ordinator WANEP.
Read Other Articles In Article (Archive)