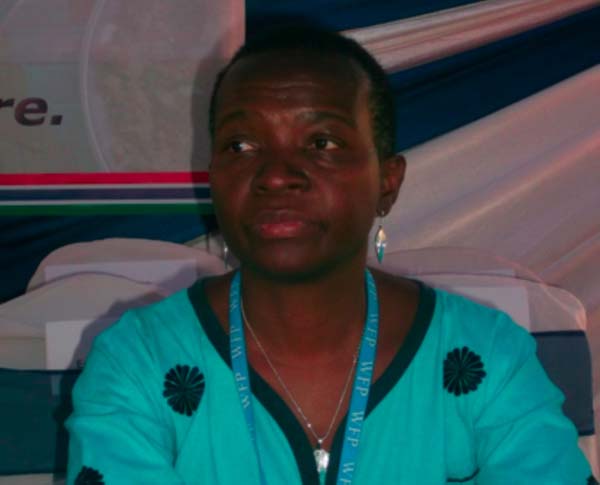 The World Food Programme representative in The Gambia, Victoria Ginja, has announced that 796 volunteer cooks undertake multiple tasks in the school feeding programme, who are usually food management committee members.
They are first to arrive at the school and ready to measure and prepare the commodities of the day, including rice, peas, oil and other vegetables to ensure that children are served hot meals on time.
Ginja was speaking during the launching of the International School Meals Day as the nation joined the rest of the world to commemorate the day.
Held under the theme: "Celebrating culture through food", it aimed to raise awareness on the significance of food and nutrition in education, as well as to share school feeding experiences from across the globe.
The day also celebrated food and culture with renewed commitment to the fight against hunger and malnutrition.
The launching was held at the GOVI school in Kanifing, and brought together government officials, international partners, and school children.
The event also showcased the exhibition of local foods by cooks of various hôtels, restaurants, the school nutrition association, FAO, WFP, and UNAIDS and other participants.
She acknowledged that there are times when you have to be creative and work with what is available in order to provide a delicious meal.
''I have noted that when children go to school on an empty stomach, happiness is absent and concentration vanishes. In the past 40 years, school cooks, or those ''in the shadows'' as they have been termed, have been steadfast in their commitment to prepare school meals for our children,'' she said.
Their goal is to ensure that school children eat a variety of foods that are culturally appropriate, which was why school/community gardening is a central component of the home-grown feeding with nutrient-rich vegetables grown in these gardens to supplement the basic commodities provided by WFP and MoBSE.
According to Ginja, the launching also gave WFP the chance to engage private sector partners, friends of the school feeding programme, whom she called upon to support the campaign for nutritious school meals. 
EndFragment
Read Other Articles In Article (Archive)